Programme
The courses will consist of a combination of project presentations, interactive sessions, and mini-projects. The programme schedule runs from Monday, 10th September until Saturday, 15th September 2018.
Activities for the course are as follows:
Project work: This includes talks with lecturers with plenty of time for hand-on experience, leading to student presentations at the end of the week.
A pub quiz: Show off your knowledge in a fun quiz!
An excursion: Get ready to explore local sights in the 'Mother City' of South Africa.
Provisional time-table:
---
Courses
Biomedical Ontology by Stefan Schultz
Mereology, Location and Time by Maureen Donnelly
Semantics and Conceptual Modelling by Maria Keet
Foundations of Description Logics by Arina Britz
In addition, there will be 1-2 special guest lectures. Confirmed guest lecturer:
Peter Simons
---
Speakers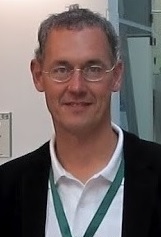 Dr. med. (MD) Stefan Schulz is a University Professor at the Medical University of Graz, Austria. His research interests include biomedical terminologies and classification systems, biomedical ontologies, secondary use of clinical big data, semantic interoperability of electronic health records, biomedical knowledge engineering, knowledge acquisition and management, information retrieval, natural language processing, lexicography, and clinical and research data integration.
---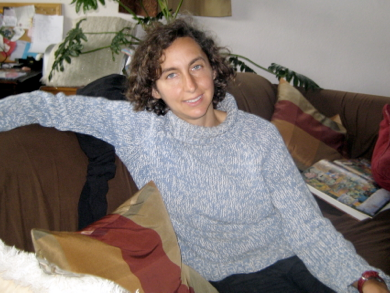 Dr. Maureen Donnelly (PhD, MA, BA) is an assistant professor in the Department of Philosophy at the State University of New York at Buffalo. Her research interests include metaphysics, formal ontology, qualitative spatial, temporal, and spatio-temporal reasoning, and bioinformatics.
---
Dr. Maria Keet is a Senior Lecturer with the Department of Computer Science, University of Cape Town. She focuses on logic-based knowledge representation, ontology and Ontology, conceptual data modelling, and their interaction with natural language generation. She has been PI on a NRF-funded project on a grammar engine for Nguni languages, and was PI on an DST/MINCyT-funded bi-lateral project with Argentina on ontology-driven conceptual modelling, and she was involved in several EU projects. Before her employment at UCT, she was a Senior lecturer at the School of Computer Science, University of KwaZulu-Natal, South Africa and before that, a non-tenured Assistant Professor at the KRDB Research Centre, Free University of Bozen-Bolzano, Italy. She obtained a PhD in Computer Science at the KRDB Research Centre in 2008, following a BSc(honours) 1st class in IT & Computing from the Open University UK in 2004, and 3.5 years work experience as systems engineer in the IT industry. In addition to computer science, she obtained an MSc in Food Science (Microbiology) from Wageningen University and Research Centre, the Netherlands, in 1998, and an MA 1st class in Peace & Development Studies from the University of Limerick, Ireland, in 2003.
---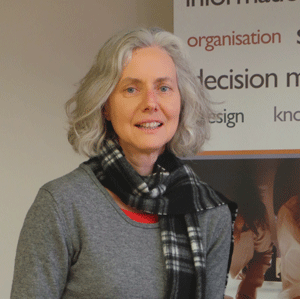 Prof Arina Britz is an Associate Professor in the Department of Information Science at Stellenbosch University. She leads the Stellenbosch University node of the CSIR Centre for Artificial Intelligence Research. Her research field is the study of logics and reasoning services to support knowledge discovery. Within this field, her research interests include non-classical logics, reasoning with uncertainty, meta-reasoning services, and combining logic with other qualitative knowledge discovery formalisms.
---